People Speak Out On Transgender Law Stance of Fargo School Board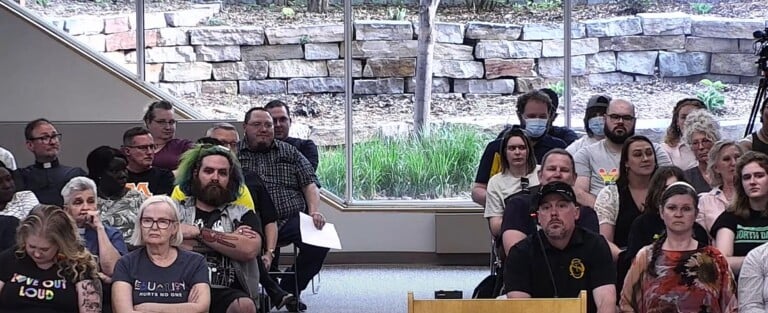 FARGO, N.D. (KVRR/KFGO) — The conversation got a little heated at times during last night's Fargo School Board meeting.
There was a mix of comments during the public comment period at the board meeting regarding the district's position about a new state transgender law.
Superintendent Rupak Gandhi said the district would keep students safe instead of obeying the law which forces teachers to inform on the student to a parent or legal guardian that they identify as trans.
It also keeps students from using their preferred bathroom without a parent or guardian's prior approval.
Gandhi says the new state law is more than likely in violation of federal law.
"These new laws attack the lives of children and use them as political collateral. Allowing such harm in our schools would be a violation of the most fundamental responsibilities of educators and adults," said Christopher Coen of Fargo.
Cassie Schmidt of Fargo told the board, "So if you want to hide information from parents regarding, quite frankly, the mental health status of their child. Dr. Gahndi I am speaking directly to you and you can't even look at me."
She was stopped by President Dr. Tracie Newman who said, "Actually I'm going to call this to order. Excuse me! In Gp-2e you cannot call out an individual employee."
Schmidt replied, "Yes I can!"
To which Newman responded, "No you can't so your time is done."
The school board supported Gandhi's decision.