Federal grant will help fund asbestos removal from Fargo high rise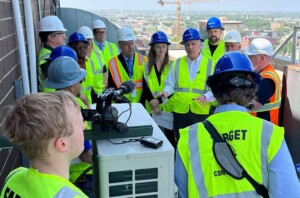 FARGO (KVRR) – Sen. John Hoeven announced a $2 million federal grant from the Environmental Protection Agency to support the redevelopment of the aging Lashkowitz High Rise in downtown Fargo.
Hoeven says the grant will help ensure the city has the funding it needs to remove asbestos at the site.
The asbestos remediation is expected to take about 80 days.
The 52 year-old high-rise will be demolished in the fall.
The plan is to redevelop 110 units of affordable housing at the site beginning in the spring.