ATF: Despite new Minnesota law, marijuana users can't possess guns, ammunition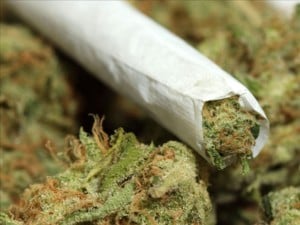 ST. PAUL, Minn. (KVRR) – The Bureau of Alcohol, Tobacco, Firearms and Explosives says regardless of the recent legalization of recreational marijuana in Minnesota, users of marijuana are still prohibited from shipping, transporting, receiving, or possessing firearms or ammunition.
"Until marijuana is legalized federally, firearms owners and possessors should be mindful that it remains federally illegal to mix marijuana with firearms and ammunition," according to the ATF Acting Special Agent in Charge Jeff Reed, of the St. Paul Field Division.
"As regulators of the firearms industry and enforcers of firearms laws, we felt it was important to remind Minnesotans of this distinction as the marijuana laws adjust here in the State of Minnesota."
As states began easing restrictions on marijuana, ATF issued an open letter to Federal Firearms Licensees in 2011 to provide guidance on how to best comply with federal firearms laws and regulations.
The 2011 guidance reminds Federal Firearms Licensees that it is unlawful to transfer a firearm to any person knowing or having reasonable cause to believe that the person is an unlawful user of a controlled substance.
The Controlled Substance Act recognizes five categories while classifying various drugs, substances, and other chemicals. Marijuana is considered a Schedule I drug, which under federal definition, has no accepted medical use and a high potential for abuse. Other drugs in the category include heroin, LSD, ecstasy, etc.
Federal law does not provide any exception allowing the use of marijuana for medicinal or recreational purposes.