Restored Phelps Mill reopens in Otter Tail County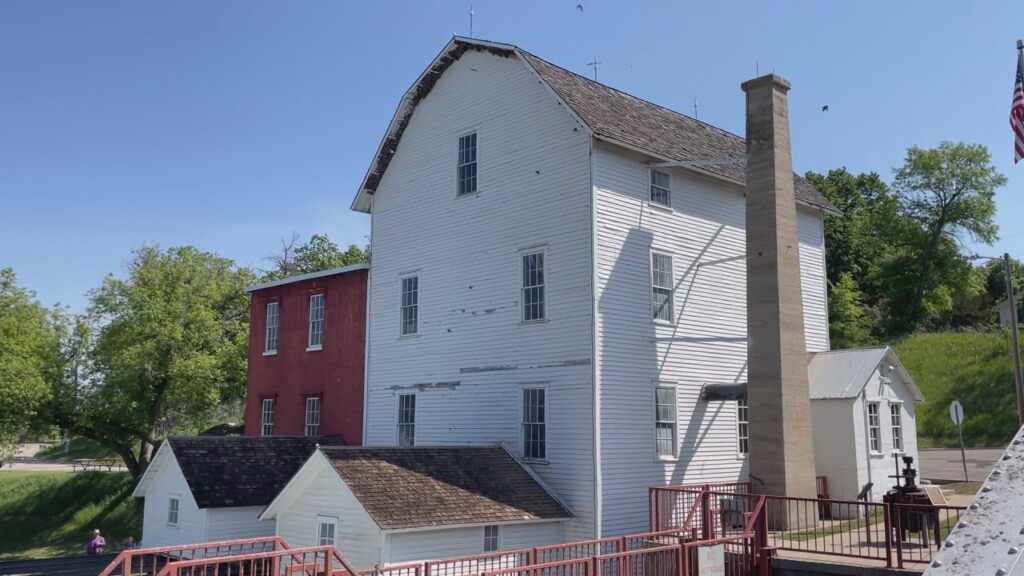 OTTER TAIL COUNTY, Minn. (KVRR) — The Phelps Mill is finally back open, and just in time for the upcoming festival.
This mill was closed while they worked to restore the foundation, which had been eroded over the years.
"Yeah, the mill would have ended up in the Otter Tail River," says Kevin Fellbaum, Parks & Trails Dir. of Otter Tail County
It has been a lengthy restoration process for the Phelps Mill. They had to lift the structure up as they laid a new foundation for it. Because the old one had eroded away.
Fellbaum says, "After the contractor had gotten in there and taken a look, he found out the foundation was in worse condition than we initially thought. So we were really living on borrowed time."
The basement is once again opened after it had been closed for a decade.
If we wouldn't have done the repairs that we did
The mill started in operation back in 18-89, and has served as a cornerstone of the historical site for the Phelps Mill Park.
Chris Schuelke, Exec. Dir. of Otter Tail Co. Historical Society, says, "Because of the unique nature, from the dam, to the building, to the machinery that's still intact, the mill is on the national register of historic places."
According to the county's historical society, it is highly unusual for site like Phelp Mills to survive as long as it did and also not suffer from equipment being stolen.
Schuelke adds, "Phelps Mill stood the test of time. And it remains a testament to a life from the 19th century that is extremely unusual. Not only is the building basically intact as it was built but much of the machinery, the milling machinery is still inside the mill."
Otter Tail County plans to hold a ribbon cutting ceremony on Friday at the mill.