Former manager accused of stealing over $70K from VFW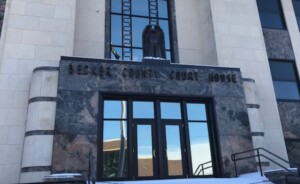 DETROIT LAKES, Minn. (KFGO) – The former manager of the VFW post in Frazee, Minnesota has been charged with theft, theft by swindle, and wrongfully receiving unemployment benefits.
Anne Omundson, 42, of Frazee is accused of stealing more than $70,000 from the organization from 2019 through February of 2022.
The charges say more than $6,200 of the total came from the post's scholarship fund.
According to the complaint, one employee told investigators that Omundson said she would personally cover shortfalls when there were discrepancies. She's also accused of spending about $20,000 of the money playing electronic pull tabs, sometimes after hours.
Omundson missed her first scheduled court appearance, and a warrant has been issued for her arrest.