Two Juveniles Flown to Fargo After Crash In Stolen Vehicle Tied To Ottertail Burglaries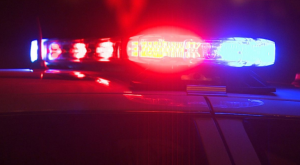 MAHNOMEN, Minn. (KVRR) — Two juveniles are flown to a Fargo hospital after a chase in a stolen vehicle crashes in Mahnomen County.
The sheriff says the chase, which hit 113 miles per hour, happened Tuesday morning just after 3.
One juvenile male was thrown from the vehicle near Mahnomen.
Three other occupants included a juvenile male and female and 21-year-old Alexander Goeller of Mahnomen, who was the driver.
Goeller was evaluated and taken to jail.
Officers learned that one or more of the people involved in the wreck had burglarized several businesses in Ottertail, Minnesota earlier in the night.
A stolen gun was found in the vehicle.
The incident remains under investigation.