Youth Suspects Face Charges After Assault Outside Library In Grand Forks
Charges are pending following an assault involving juveniles outside the Grand Forks Public Library Thursday afternoon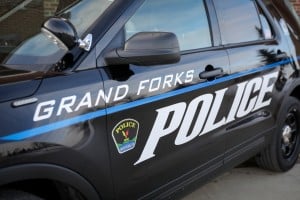 GRAND FORKS, N.D. (KVRR/KFGO) – Charges are pending following an assault involving juveniles outside the Grand Forks Public Library Thursday afternoon.
Police responded shortly before 4:00 to a disturbance involving a firearm. Several witnesses described a fight involving several people. One of the suspects had a gun and struck another person in the head, causing a laceration. The victim was treated at Altru ER and released. The firearm believed to have been used was recovered.
All suspects are juveniles and have been identified. Police say charges have been filed for Terrorizing, Aggravated Assault, and Minor in Possession of a Firearm.
The Grand Forks Police Criminal Investigation Bureau has been called in to assist in the case.
Anyone with information, or who may have witnessed the incident is asked to contact the police.