Fargo Police Honor Jake Wallin Alongside Other Fallen Officers
Fargo Police are honoring the service and the memory of fallen officer Jake Wallin, who was shot and killed in the line of duty one week ago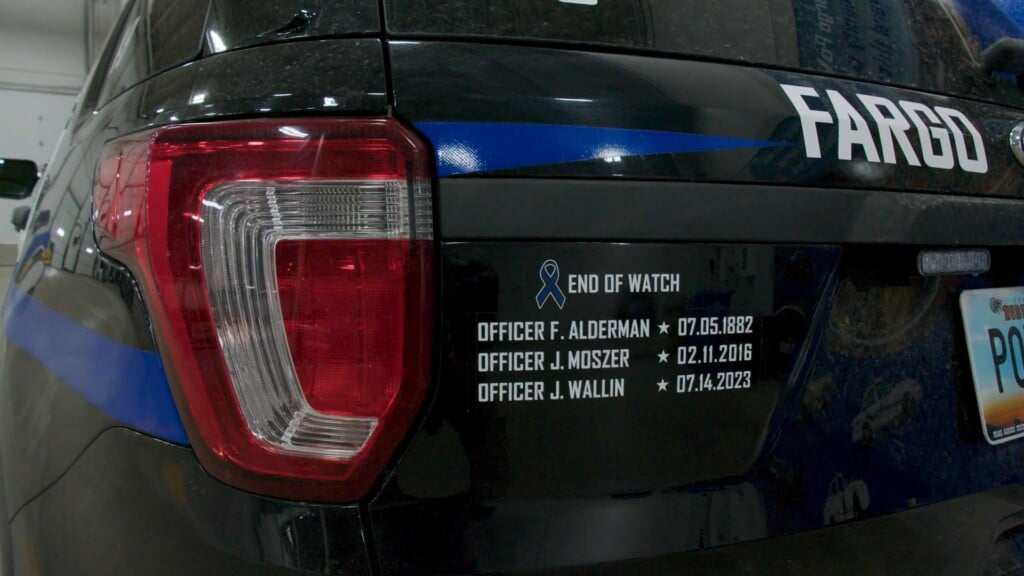 FARGO, N.D. (KVRR) – Fargo Police are honoring the service and the memory of fallen officer Jake Wallin, who was shot and killed in the line of duty one week ago.
The department is putting stickers on every patrol vehicle in its fleet. They honor the lives of Wallin and the two other Fargo officers killed while on duty in the department's history. That includes officer Jason Moszer, who was shot responding to a domestic incident in 2016.
The police department has also inscribed officer Wallin's name onto the FPD Heroes wall at its headquarters.
Wallin was with the department for just three months when he died. He was 23 years old.
Funeral services will be in Pequot Lakes, Minnesota on Saturday morning. There will be a public memorial service at Scheels Arena in Fargo next Wednesday, July 26th.