MnDOT works through most severe winter in more than a decade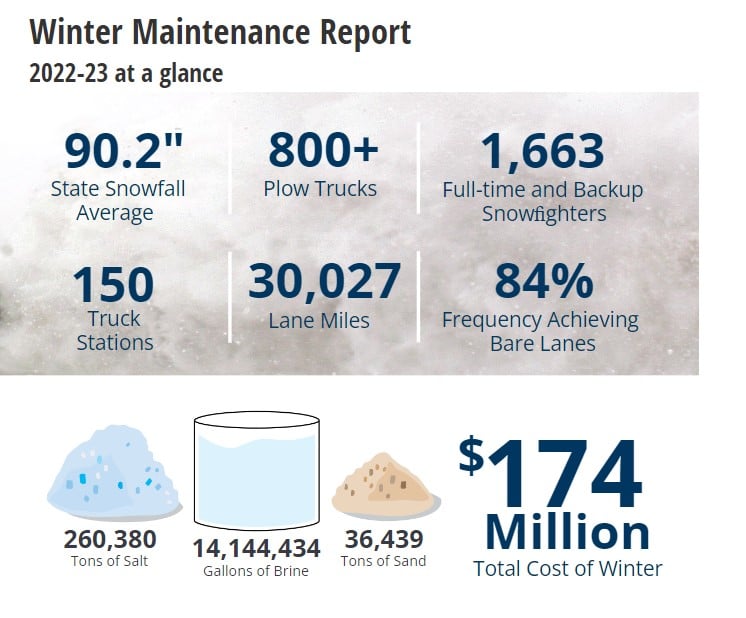 ST. PAUL, Minn. (KVRR) — This past winter served as one of the most severe and costly for the Minnesota Department of Transportation.
A record $174-million was spent to clear highways during the 2022-23 winter season.
Crews say the conditions were the most severe they seen in more than a decade.
MnDOT has more than 1,600 snowplow operators that drive 800 plus plows each winter.
The statewide snowfall average was over 90 inches and our Winter Severity Index was 164, both numbers higher than the previous year.