Moorhead man arrested for arson following apartment fire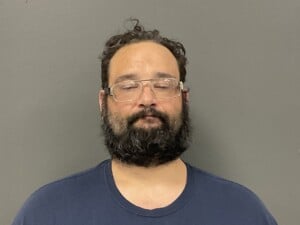 MOORHEAD, Minn. (KVRR) – Police say a Moorhead man has been arrested on arson charges.
Moorhead firefighters were called at around 7:10 p.m. Thursday to a fire in an apartment building in the 1300 block of 27th Ave. South.
Crews arrived to find smoke in the building and were able to locate the origin of the smoke in one apartment.
Police Capt. Deric Swenson says 43-year-old Terrance Gehrig rented the apartment where the fire broke out. Swenson says the fire was located in multiple locations within Gehrig's apartment.
Gehrig is being held on first-degree arson charges.
No injuries were reported. Tenants were allowed to return to their apartments later in the evening.