Al Quie, Minnesota's 35th governor, dies at 99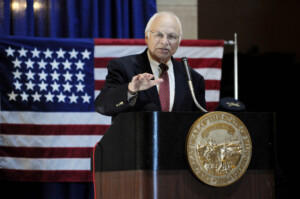 WAYZATA, Minn. (KVRR) – Former Minnesota Governor Al Quie has died. Quie was 99 when he died at an assisted living facility in Wayzata.
Quie was a Republican member of Congress for more than 20 years and the 35th governor of Minnesota. Before getting into politics, he worked as a farmer and also served as a pilot with the Navy Air Corps during World War II.
Quie represented Minnesota's First Congressional District from 1958 to 1979 and went on to serve one term as governor from 1979 to 1983. He did not seek reelection and spent his later years dedicating his time to causes like Prison Fellowship.
Joel Quie says his father was a man full of great stories and strong faith.