"Baby Duhamel Coming Soon"! Duhamel and Mari Are Expecting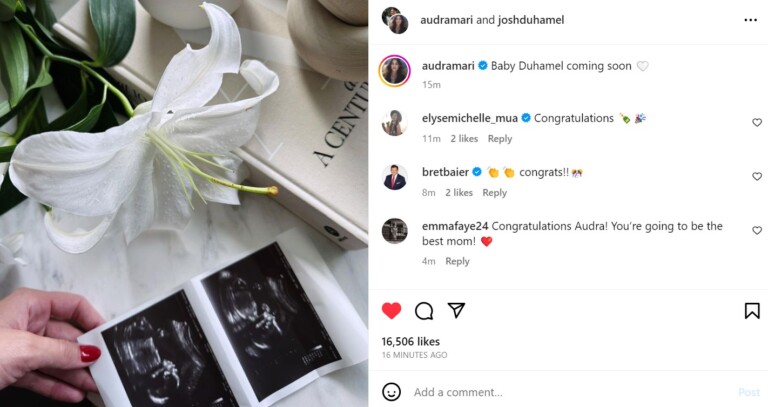 FARGO, N.D. (KVRR) — A big baby announcement from North Dakota's most famous couple, Josh Duhamel and Audra Mari.
The couple shared this post on Instagram of a sonogram, writing, "Baby Duhamel coming soon".
They are celebrating their one year anniversay after getting married in Fargo last September.
Duhamel is known for his many acting roles in movies and on tv.
Mari is a model and a former Miss World America.
They started dating in 2019.
Duhamel was formerly married to Black Eyed Peas singer Fergie, and they share one son, Axl.
Mari attended Fargo South, Davies and NDSU.
Duhamel attended Minot State University.