White Earth, Minnesota man sentenced to 50 years for kidnapping in South Dakota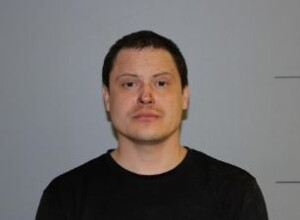 PIERRE, S.D. (KVRR) – A White Earth, Minnesota man has been sentenced to 50 years in prison after pleading guilty, but mentally ill to First Degree Kidnapping.
Ryan Degroat was arrested in March, 2022 for entering a home in Hecla, South Dakota, where he assaulted one person and then forced that person to drive them both out of town. The two were found by law enforcement at a rest area in North Dakota.
A Brown County Grand Jury indicted Degroat in March, 2022, and he later pled guilty to the kidnapping charge.
"This sentence brings some resolution to the victim and their family who have dealt with the unthinkable,'" said South Dakota Attorney General Marty Jackley.
"I want to specifically recognize the cooperative effort between law enforcement agencies in two states and prosecutors in bringing justice in this difficult case."
Agencies involved in the investigation were the South Dakota Division of Criminal Investigation, Brown County Sheriff's Office, North Dakota Highway Patrol, and the North Dakota Bureau of Criminal Investigation.