Thousands walk to bring awareness for suicide prevention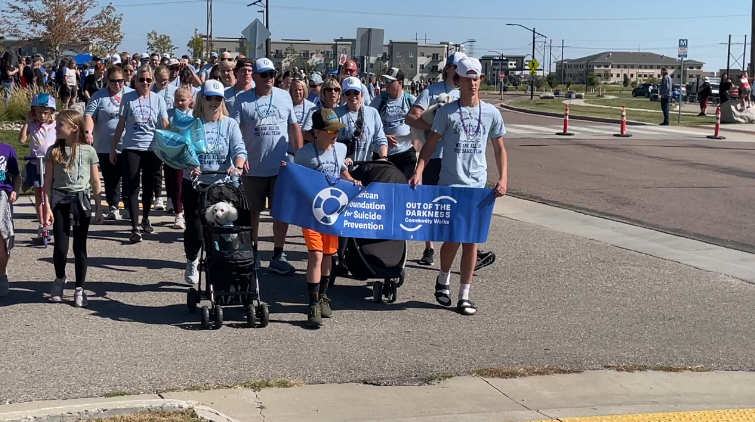 FARGO, N.D. (KVRR) – Thousands of people walked in the Out of the Darkness Walk outside Scheels Arena to support suicide prevention.
It's a cause that means a lot to Team Eli, a group that walks to honor a loved one they lost.
"I hope that he would be proud and he would be smiling," said Madeline Gebhart, Eli's sister. "Just seeing all of his friends and family from various stages of his life coming together for Team Eli. To make a difference and show that you are not alone in your struggle." 
On a day that was bright and sunny, it was the perfect backdrop for the message of hope. Each person walking with something on their hearts. Whether it was losing a loved one, they had suicidal thoughts themselves or know someone that does. Whatever the reason, the American Foundation for Suicide Prevention says it's important to talk about suicide and to break the stigma.
"We are so happy that people feel like they can talk about the awkward thing, suicide," said Emily Gard, a board member for the AFSP. "It starts with a conversation. We want individuals to come out and walk and to share on this really, really powerful day."
While the pain is still there when you lose someone to it. Talking about these situations, sharing your stories helps you connect with others. You are not alone and there are many like you.
"Something that is uncomfortable to talk about or it can be," said Gebhart. "Something that isn't seemingly talked about enough. So having thousands of people here talking about it, being with each other is how we can make a change and make a difference."
The national suicide hotline is 9-8-8.