Staying Safe This New Years Eve
Grand Forks Police want you to know they're watching out for you this weekend.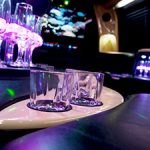 GRAND FORKS, ND
The Grand Forks Police Department is providing a stay safe list for everyone in North Dakota this weekend.
Looking forward to the upcoming New Year's Eve, the Grand Forks Police Department would like to provide some safety tips to make it a safe and happy celebration. Remember:
-Bring your fully charged cell phone with you- not only is it great for the new year's pictures, but you can stay in contact with your friends and contact transportation services.
-Celebrate with your friends, stay together and look out for one another
– If you plan on consuming alcohol, designate a sober driver, arrange for a pick-up, or utilize transportation services.
– Be aware of your surroundings and how others are acting- report any criminal behavior.
-Do not leave your drink unattended.
– Make sure to dress appropriately for the weather….we are moving towards January 2017 in North Dakota.
Have fun. Take care. Lastly, remember we will be out there with you and are only a phone call away- 787-8000 (non-emergency) or 911 (emergency).