Fargo Hotel Fire Causes Early Morning Evacuation
Fargo Fire Department quickly put the small fire out.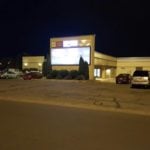 The Vista Inn & Suites was briefly evacuated after a small fire around 4:25 a.m. this morning.
Fargo Firefighters were called to the hotel at 1340 21st Avenue South.
When they arrived smoke could be seen on the second floor.
A small fire in the utility room was quickly put out.
The building occupants were all out of the hotel and safe in their vehicles.
The cause of the fire is under investigation.
The Fargo Fire Department responded with 18 personnel on four engines, one truck, and one command vehicle.
Fargo Police and FM Ambulance also responded to the fire and assisted.