86-Year-Old Sentenced in Child Porn Case
Each of the 10 counts carried a possible 5 year prison sentence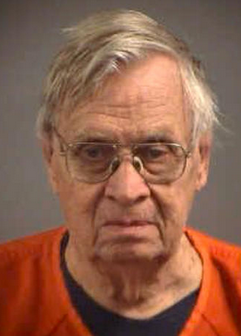 An 86-year old Grand Forks man has been sentenced to two-years in prison for possessing child porn.
Roger Whaley was charged with ten counts of possession of certain prohibited material.
Whaley faced five years on each count but the judge suspended three years and ordered the sentences to run concurrently.
He was also given credit for time served.
Grand Forks Police say a cyber-tip from the National Center for Missing and Exploited Children led to Whaley's arrest in November 2015.