MN Lawmakers Working to Approve Longer Bar Operating Hours for 2018 Super Bowl
The bipartisan group of lawmakers say they want bars and liquor establishments to stay open until 4:00 am Super Bowl weekend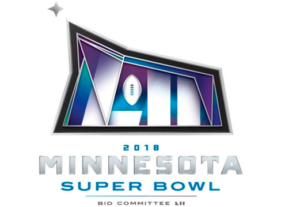 Fans attending next year's Super Bowl in Minneapolis could squeeze in a few extra hours of partying.
A bipartisan group of lawmakers have introduced a bill that would allow bars to stay open until 4 a.m. on Super Bowl weekend.
Minnesota law currently requires bars to shut down by 2 a.m.
Local governments would have to approve the extra hours of sales between February 2nd and 5th of 2018.
Minnesota will host the Super Bowl on February 4th, 2018 at the Vikings' new U.S. Bank Stadium.