Underwood Man Arrested for Assault on 13 Month Old Boy
Adam Sundby is facing charges after the toddler underwent emergency surgery for a brain hemorrhage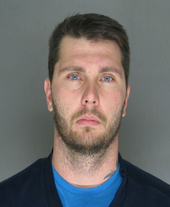 An Underwood, Minnesota man has been arrested for assaulting a 13 month-old boy.
Adam Sundby, 30, is facing charges of first-degree assault and malicious punishment of a child.
The Otter Tail County Sheriff's Office says the child was first taken to Lake Region Hospital in Fergus Falls and later transferred to Children's Hospital in Minneapolis.
The boy underwent emergency surgery for a brain hemorrhage.
He's in critical condition.