Health Officials Weigh in on Governor Dayton's Collapse at State of the State
Gov. Dayton is scheduled to meet with Mayo Clinic doctors to discuss treatment options for his prostate cancer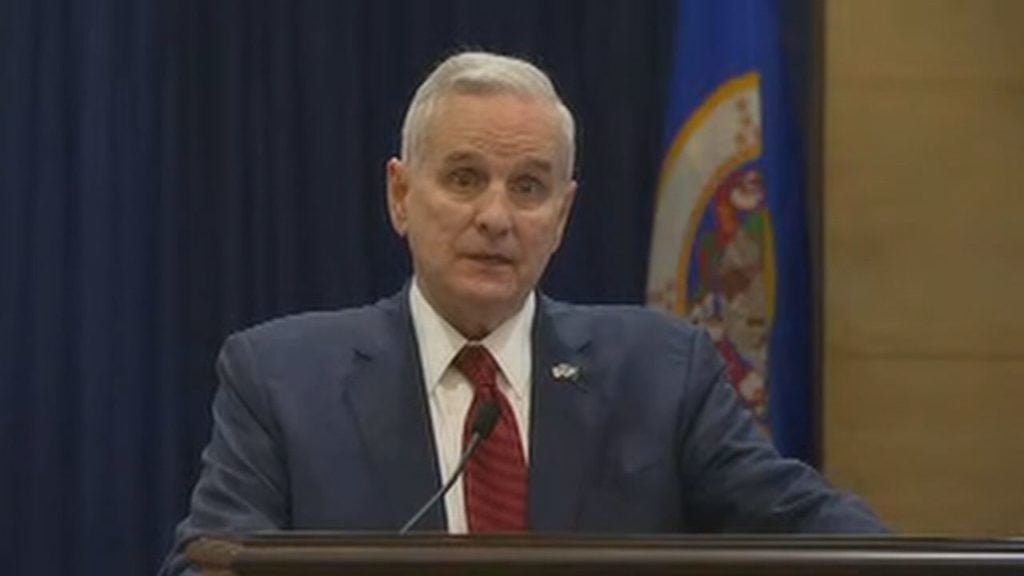 The Mayo Clinic says Minnesota Gov. Mark Dayton's fall during his State of the State address was not related to his prostate cancer diagnosis.
In a statement, a Mayo Clinic spokesman says doctors believe Dayton's fainting spell "was situational and related to standing for a long time while giving his speech and possible dehydration."
The 69-year-old Democrat was encouraged to stay hydrated.
Dayton will meet with Mayo Clinic doctors next week to discuss treatment options.