Children of Late Bobby Vee Fighting Over Singer's Estate
The children are claiming some are misusing the money from the estate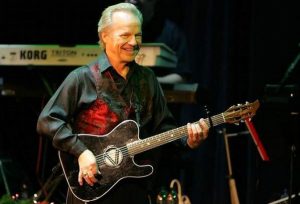 Two of Bobby Vee's four children have filed a court petition claiming their siblings are misusing money from the late pop singer's estate.
Robby Velline and Jennifer Whittet Velline claim in the Stearns County District Court petition that their brothers, Tommy and Jeff Velline, have used money from the estate for their personal benefit.
The brothers have filed a counter petition.
Fargo-native Bobby Vee's star rose in the 1960s.
He died in October of advanced Alzheimer's disease.