Leader of Standing Rock Tribe Says DAPL Protesters are Undermining Legal Efforts
Authorities arrested 74 protesters on Wednesday, including former Democratic candidate for U.S. House, Chase Iron Eyes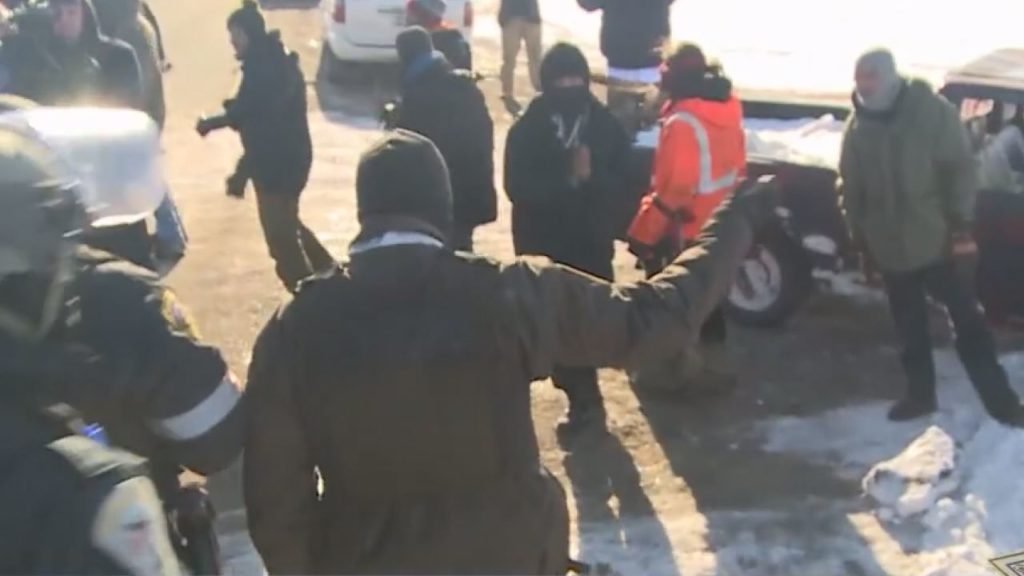 Standing Rock Sioux Chairman Dave Archambault is criticizing Dakota Access oil pipeline opponents who set up a camp on private land.
He says the move undermines the tribe's efforts to make a legitimate case against the pipeline, which the tribe says threatens its drinking water.
Authorities arrested 74 protesters after they set up tee-pees Wednesday on land owned by the pipeline developer.
Former Democratic candidate for U.S. House, Chase Iron Eyes, was among those arrested.
He has been helping organize opposition to the $3.8 billion pipeline.
Archambault says "the fight is no longer here, but in the halls and courts of the federal government."