Three Fugitives Wanted for Alleged DAPL Crimes
Two other fugitives related to the same set of charges have already been arrested or appeared in court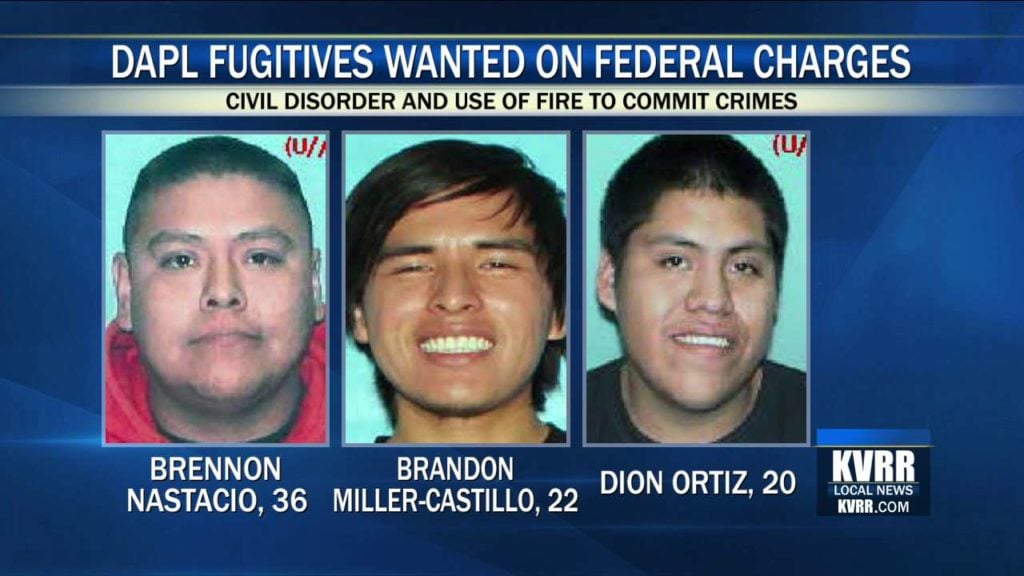 MORTON COUNTY, N.D. –Three men are wanted on federal charges from an incident at the Dakota Access Pipeline protests.
An indictment has been handed down for 36-year-old Brennon Nastacio, 22-year-old Brandon Miller-Castillo and 20-year-old Dion Ortiz.
The fugitives are accused of civil disorder and use of fire to commit a federal crime.
A third suspect, James White, was just arrested on the same charges.
A fifth co-defendant, Michael Markus, has already appeared in court.