Two Sentenced in 2016 Sex with Minors Sting
18 men were accused of going to local hotels to hire minors for sex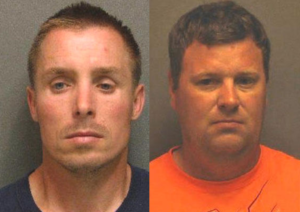 CASS COUNTY, N.D. — Two more men have appeared in court on charges connected to a sex sting last summer in the metro.
Eighteen men were accused of going to local hotels to hire minors for sex.
Brandon Murch, 31, of Hunter, North Dakota was sentenced to 1½ years behind bars.
A charge of failing to register as a sex offender was dismissed.
Christopher Highness, 35, of Moorhead entered an Alford plea to the same charge.
A pre-sentence investigation was ordered.
Other men have already been found guilty or pleaded guilty in the sex sting.