Three Children Killed in a Carrington Mobile Home Fire
Authorities say the Tufte family lost their three children in an early-morning fire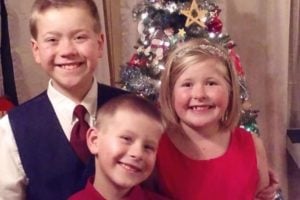 CARRINGTON, N.D. — Three children died in an accidental mobile home fire in Carrington according to authorities.
Foster County Sheriff Ian Mattice said Dawn and Brandon Tufte lost their three children in the fire.
Carrington Fire Chief Ken Wangen said three other people managed to escape the fire alive.
Those three were reportedly taken to a Carrington hospital and their conditions are unknown at this time.
Carrington volunteer firefighters were called to the scene at around 4:30 Saturday morning.
They say the mobile home was engulfed in flames.
Police believe they were already dead when fire crews arrived.
Wangen said crews did their best to keep the area where the fire started at a cool temperature, knocking down the flames in about 15 minutes.
Authorities believe the three children were in a "shared wall living room/bedroom," and think this is where the fire started.
He said two other mobile homes were slightly damaged by the flames, but nobody was inside those homes at the time.
Local authorities said the Bureau of Criminal Investigation completed its investigation of the scene and are expected to release a report in less than a month.
Wangen said the cause of the fire is accidental.
A GoFundMe page has been set up for the family, already raising thousands of dollars.
The picture of the three children comes from that GoFundMe page.