More than $60,000 Raised for Carrington Family After Fatal Fire
The local police department has turned the investigation over to the BCI and state fire marshal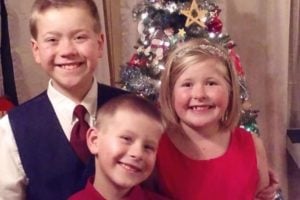 CARRINGTON, N.D. — As a community continues to mourn, authorities have confirmed the identities of three young children killed in a weekend house fire in Carrington, North Dakota.
Alex Tufte, 11, his 8-year-old sister Melody and 7-year-old brother Spencer died early Saturday when fire engulfed their mobile home.
Their parents, Dawn and Brandon Tufte and a third adult survived the fire.
Brandon is in good condition at Regions Hospital in the Twin Cities.
The local police department has turned the investigation over to the BCI and state fire marshal.
Over $60,000 has been raised in two days on GoFundMe to help the family with funeral expenses and other needs.