Bad Reaction to Narcotics May Have Led to Fatal Sioux Falls Stabbing
The stabbing happened after an all-night party at a house rented by Holter and his girlfriend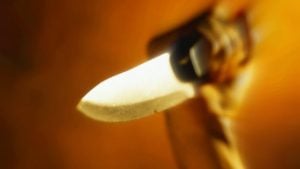 SIOUX FALLS, S.D. — Sioux Falls police say a bad reaction to narcotics may have caused a man to fatally stab an acquaintance at a house party.
Alexander Rodriguez, 27, of Sioux Falls, was stabbed early Sunday morning.
Brady Holter, 25, was arrested for murder and manslaughter.
The stabbing happened after an all-night party at a house rented by Holter and his girlfriend.
Police say Holter became agitated after using drugs and stabbed Rodriguez with a large combat knife.
He died a short time later.