Justice Department Releases Review of Jamar Clark Shooting Aftermath
The county prosecutor and the U.S. attorney both declined to charge the two officers involved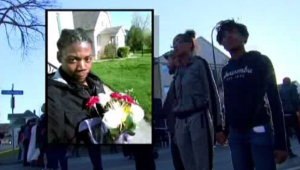 MINNEAPOLIS, Minn. — The Justice Department's review is in on how Minneapolis handled the aftermath of the Jamar Clark shooting.
Clark's death in a confrontation with two officers sparked weeks of protests that were largely peaceful, though one on November included skirmishes between officers and demonstrators.
The review found the city didn't have a coordinated response to the 18 day police precinct occupation and didn't have a plan for managing a civil disturbance as it became a long-term event.
The county prosecutor and the U.S. attorney both declined to charge the two officers involved.