Fire Melts Cab of Tractor Trailer at North Fargo Gas Station
The cab of a semi was engulfed in flames and it took crews about 10 minutes to put the fire out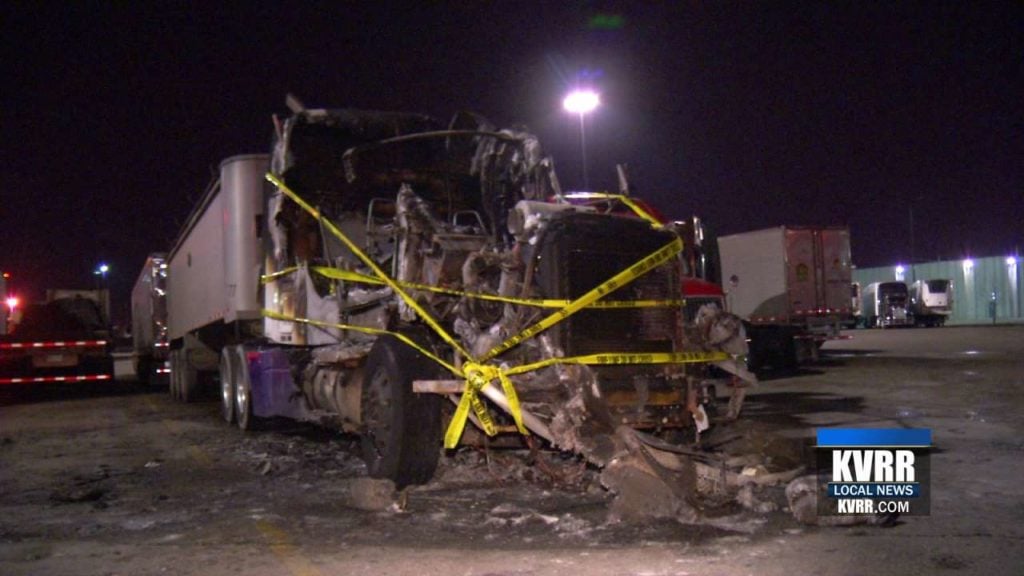 FARGO, N.D. — A melted cab is all that remains after fire breaks out in a Fargo gas station parking lot.
Fire crews responded to the Stamart Travel Center on 12th Avenue North just before 10:30 last night.
The cab of a semi was engulfed in flames and it took crews about 10 minutes to put the fire out.
There was no one inside at the time of the fire and there were no injuries.
Fire officials say it appears diesel fuel tanks ruptured and that's why the fire was so intense.
The cause is under investigation.