High Risk Sex Offender Moving to Detroit Lakes Neighborhood
A community meeting will be held Thursday night at 6 in the City Council Chambers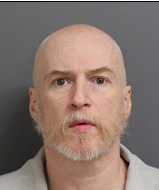 DETROIT LAKES, Minn. — A community notification meeting is planned in Detroit Lakes about a high risk sex offender who is moving back into the community.
Robert Baca will be back in DL on April 5th after completing his sentence.
A community meeting will be held Thursday night at 6 p.m. in the City Council Chambers.
Officers will be on hand to answer any public safety questions.
Baca is considered a high risk offender after he was convicted of raping a woman in 1997.
He also walked away from his Department of Corrections house in 2014 and was later arrested in Montana.