Moorhead Police Investigating Theft of Movie Prop Money
The fake money resembles real currency but it doesn't have security features and it feels like paper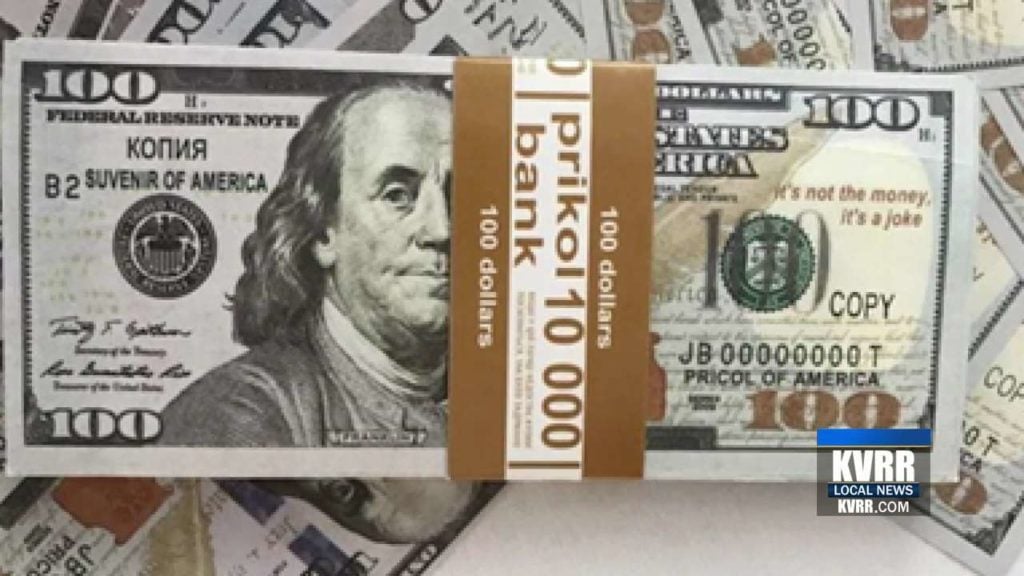 MOORHEAD, Minn. — Some movie prop money could be circulating in the metro after it was stolen from a National Guard recruiting table at MSUM.
This is a picture of the actual stack of fake $100 bills that was taken on Tuesday afternoon.
The fake money resembles real currency but it doesn't have security features and it feels like paper.
The fake money was being used to demonstrate college cost savings by joining the National Guard.
If you receive any of the fake money, call police.