Two Arrested in Stutsman County for Butane Hash Oil
The deputy said he could smell marijuana and found the BHO oil along with $5500 in cash and prescription drugs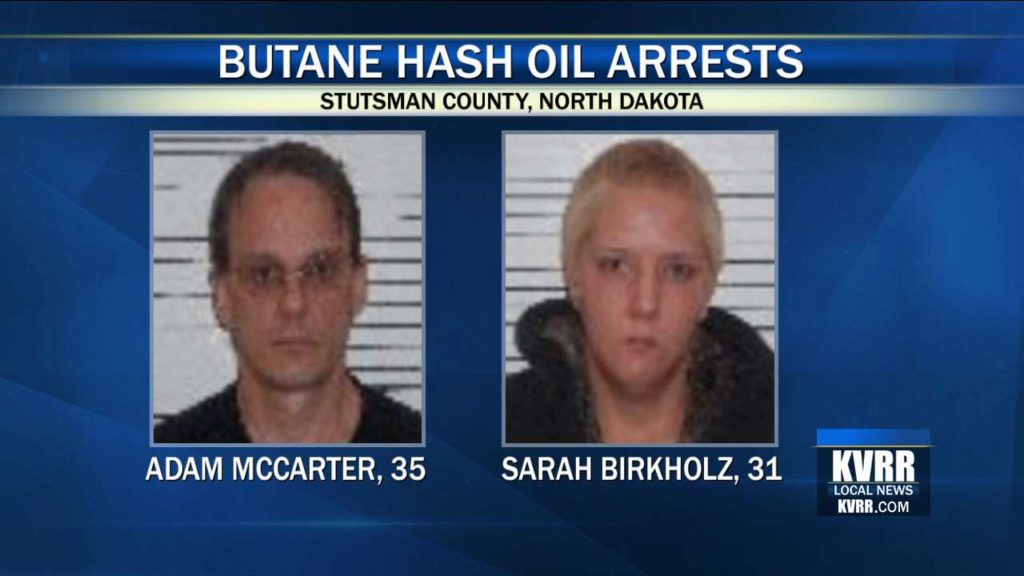 STUTSMAN COUNTY, N.D. — Two people were arrested over the weekend in Stutsman County after they were found with large quantities of Butane Hash Oil.
Adam McCarter, 35, and 31-year-old Sarah Birkholz were pulled over on April 1 for an equipment violation.
The deputy said he could smell marijuana and found the BHO oil along with $5500 in cash and prescription drugs.
McCarter and Birkholz were taken to jail in Jamestown on drug charges.