Cleanup Week Prep Underway
Logs and brush up to 10 inches in diameter along with tires and rims will be collected. No wood, building material or concrete will be accepted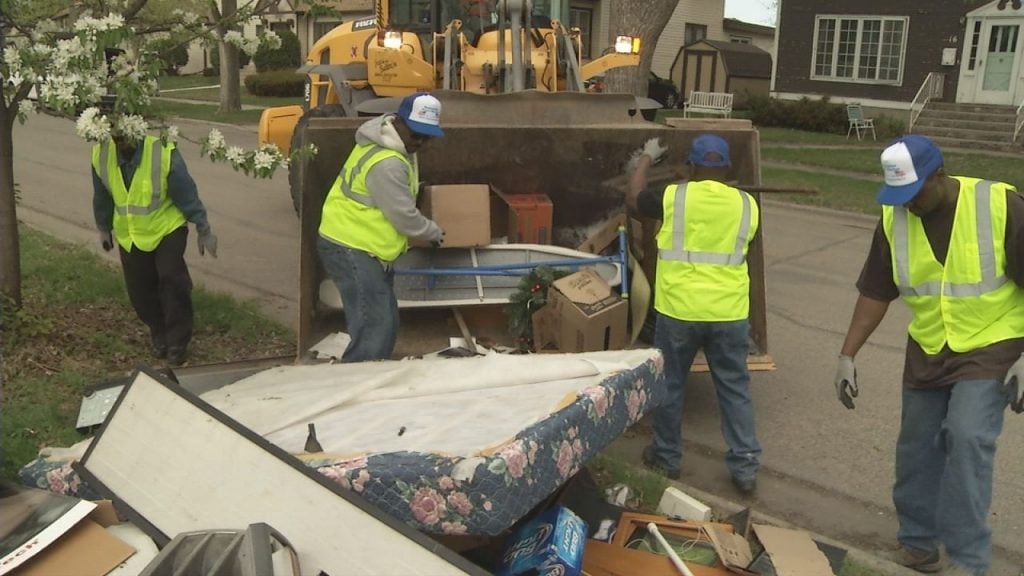 FARGO, ND — It's time to throw all of your unwanted junk on the boulevard.
The annual metro Cleanup Week will take place May 1 thru 5.
Here's how it works: you are asked to set out all of your unwanted items before 7 a.m. on your normal garbage pickup day.
Limit appliances to two per household.
Logs and brush up to 10 inches in diameter along with tires and rims will be collected.
No wood, building material or concrete will be accepted.
Electronics will "not" be collected but you can dispose of them free of charge at the Household Hazardous Waste facility.