President Trump Nominates Former U of M Professor to U.S. Court of Appeals
His nomination requires Senate confirmation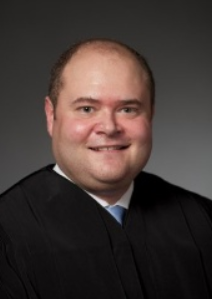 WASHINGTON D.C. — President Trump has nominated Minnesota Supreme Court Associate Justice David Stras to the 8th U.S. Circuit Court of Appeals.
Stras formerly clerked for Supreme Court Justice Clarence Thomas.
The 42-year-old former University of Minnesota Law School professor was on Trump's short list of possible U.S. Supreme Court nominees.
His nomination requires Senate confirmation.
It would give Democratic Gov. Dayton another seat to fill on a state Supreme Court where his appointees already hold a 4-3 majority.