Missing Annandale Teen Found Safe, Investigation On-Going
The girl was last seen on May 13th on Country Road 120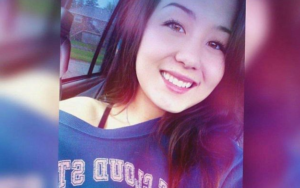 ST. CLOUD, Minn. — A missing 17-year-old Annandale girl is found safe at Riverside Park in St. Cloud.
St. Cloud police say Aaliyah Kazimer asked to use someone's cellphone to call her Aunt.
The teen was located in stable condition in an area across the river from St. Cloud State University.
Kazimer was taken to the hospital for a routine check.
The girl was last seen on May 13th on Country Road 120.
It's unclear where the teen was in the past few days.
The investigation is ongoing.