Two Arrested in Memorabilia Theft from Barnesville Home
They say the suspects were known to the victim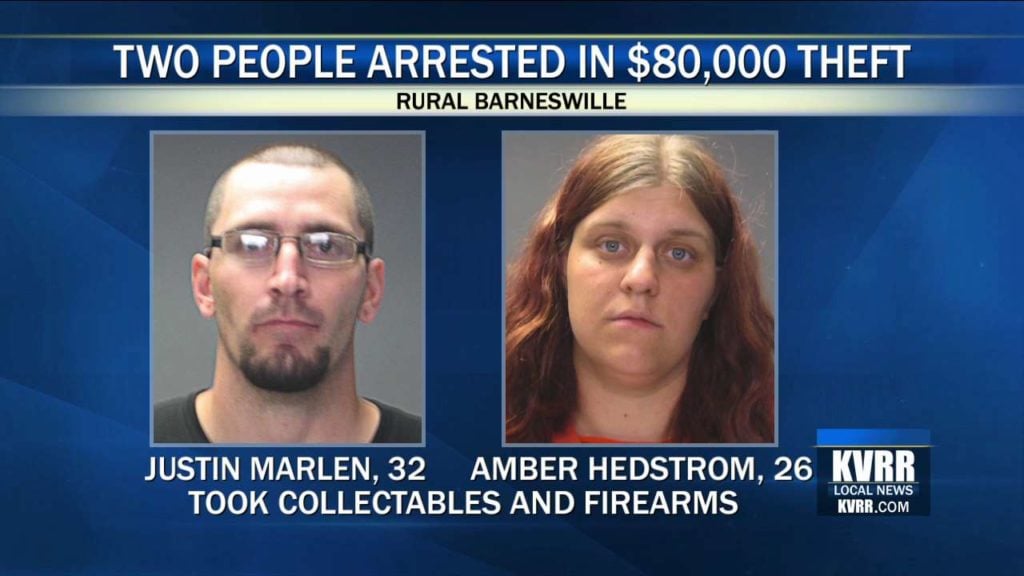 CLAY COUNTY, Minn. — Two people were taken to jail in Moorhead for a theft valued at $80,000.
Authorities say 32-year-old Justin Marlen and 26-year-old Amber Hedstrom stole collectibles, including rare artifacts from World War I and World War II, and firearms from a rural Barnesville house.
They say the suspects were known to the victim.
Clay County Investigators worked with the Detroit Lakes Police Department in locating the pair.
They are being held at the Clay County Jail and a complaint has been signed for nine Counts of Felony Theft.