Remains of a Missing Minnesota WWII Veteran Found 70-Plus Years Later
A DNA lab in Nebraska confirmed the identification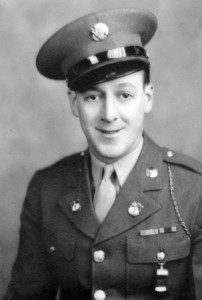 ROSEMOUNT, Minn — The remains of a Minnesota veteran were found and identified more than 70 years after he went missing during World War II.
An amateur historian found four numbers stitched to the clothes of a body while researching World War II records.
The numbers matched up with Army Staff Sgt. Gerald Jacobsen.
The Defense Department exhumed the body from France and confirmed the identity at a DNA lab in Nebraska.
His widow, Catherine Tauer, was given his Bronze Star and Purple Hearts on Thursday.
Jacobsen will be buried with full military honors at Fort Snelling.