Home Invasion Robbery Suspects Arrested
Woke The Victim And Told Him Not To Move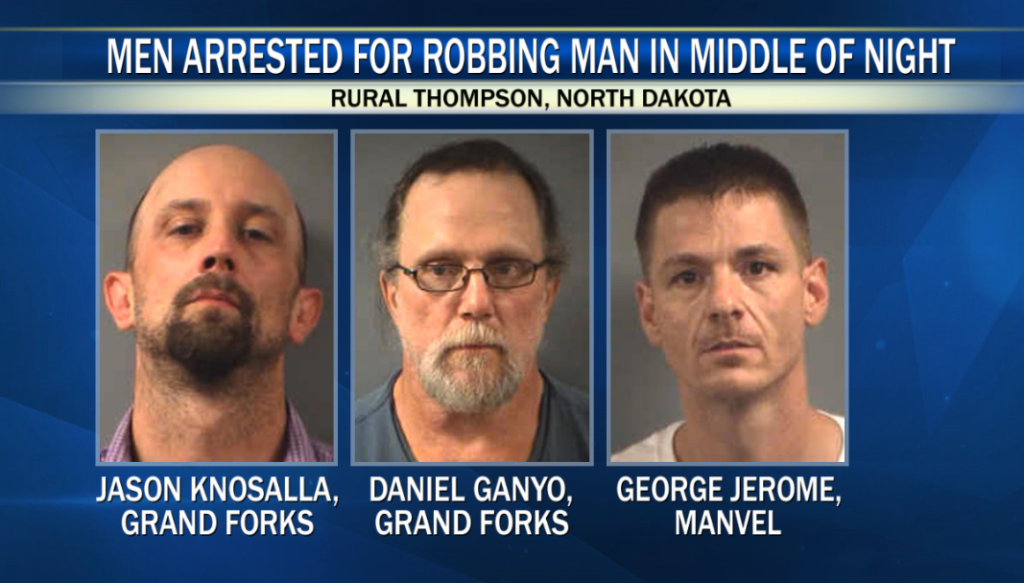 Grand Forks Co., ND — Three men have been arrested for robbing a rural Thompson, North Dakota man in the middle of the night earlier this month.
In custody are Jason Knosalla and Daniel Ganyo, both of Grand Forks, and George Jerome of Manvel.
All three are being held at the Grand Forks County Correctional Center.
The victim told authorities that one of the masked men had a baseball bat and told him not to move.
They got away with money, jewelry and electronics.