Pot Case Has Local Ties
More Marijuana Found In Ford Fusions Manufactured In Mexico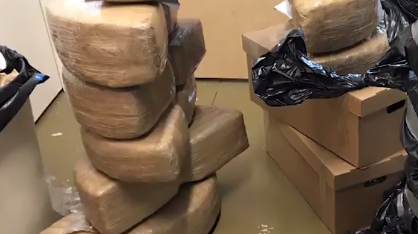 More marijuana has been found in Ford Fusions manufactured at a plant in Mexico.
Authorities say one-million dollars' worth of marijuana was found in Ford Fusions shipped to an Ohio dealership.
They are now trying to figure out who put the pot in the vehicles and who, apparently, didn't retrieve it.
It was back in March when 217 pounds of marijuana worth nearly $300,000 was found inside the trunks of eight Ford Fusions at the Dilworth Auto Yard.
The U.S. Drug Enforcement Administration is involved in the investigation.