Drought Conditions Worsen In North Dakota
Additional CRP Lands Have Been Opened To Ranchers And Producers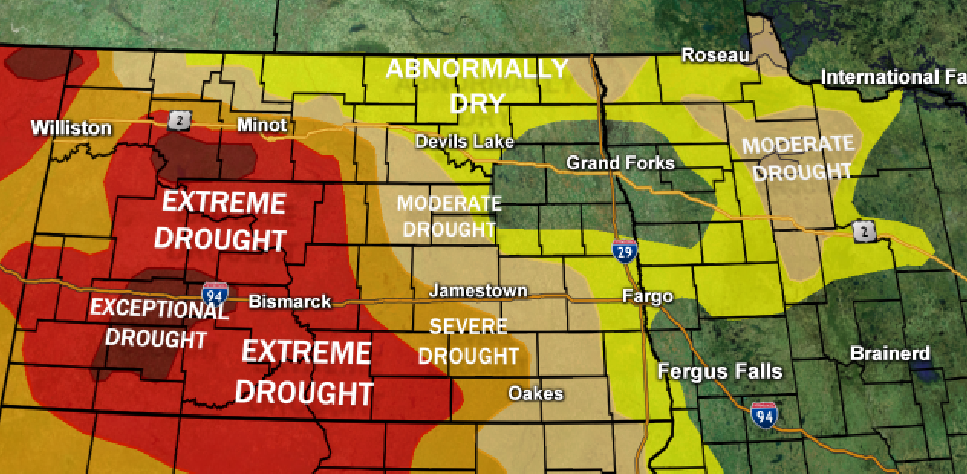 FARGO, ND — The drought conditions in western North Dakota aren't getting any better.
More than 6 percent of the state is now listed in the "exceptional", or highest, drought category.
Much of the rest of western North Dakota is in either severe or extreme drought.
And much of eastern North Dakota is in moderate drought or abnormally dry.
The drought is ravaging crops, pastures and hay land, and also impacting wildlife.
USDA has opened additional CRP lands for emergency grazing and haying.