United Blood Services Misses Donation Goal
"Save Our Summer" Blood Drive Still Brought In Hundreds of Donors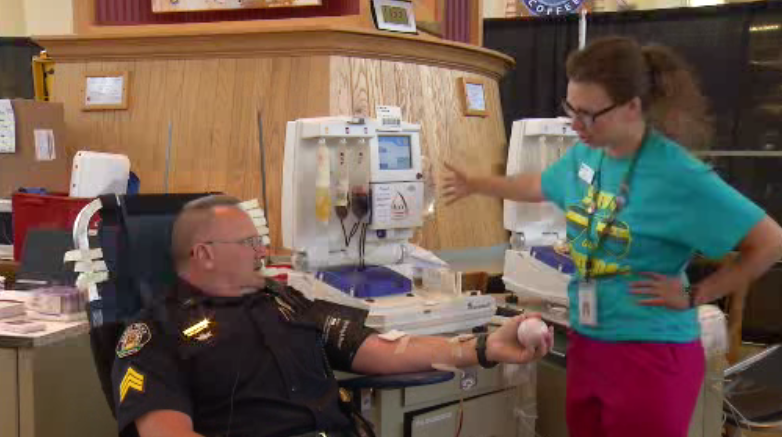 FARGO, N.D. — United Blood Services fell short of its goal at its "Save Our Summer" blood drive, but they still had a pretty good turnout.
They had hoped to attract 800 donors at West Acres Mall this week during the 4-day blood drive.
UBS had 516 people volunteer to donate blood.
Of that total, 415 were able to donate and 133 people were first time donors.
They all received free food, refreshments and a t-shirt.
Their name was also put in the running to win a family getaway to Minneapolis or a Harley Davidson motorcycle.