Another Sailor Killed At Pearl Harbor Is Coming Home To Rest In North Dakota
Services For Lawrence Fecho Will Be Held Near Willow City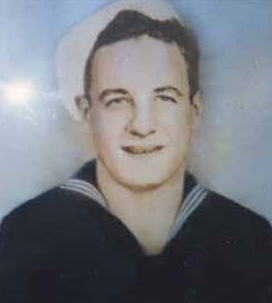 WILLOW CITY, N.D. — The remains of another North Dakota sailor who was killed at Pearl Harbor will soon be coming home for burial.
Navy Fireman 1st Class Lawrence Fecho will be buried with full military honors during a service near Willow City on August 13.
Fecho was on the USS Oklahoma in Pearl Harbor when the ship was attacked on December 7, 1941.
A total of 429 crewmen died.
Many of the deceased were not immediately identified.
Fecho's remains were recently identified through DNA analysis and circumstantial evidence.
It was just a month ago when a service was held for a fellow service member of Fecho's.
Navy Gunners Mate 1st Class Arthur Neuenschwander was also assigned to the USS Oklahoma.
74 years later his remains were finally identified and a funeral service was held in Fessenden with full military honors.