Area Broadcaster Passes Away From Terminal Brain Cancer
Gary Rogers Had A Career Spanning More Than 50 Years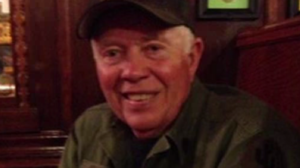 Gary Rogers died late last night after a brief battle with cancer.
The longtime sports broadcaster and newsman was diagnosed with terminal brain cancer earlier this month and given just weeks to live.
He was 72.
Rogers was honored earlier this week with a fire truck procession in Wahpeton and Breckenridge where he served for decades as a volunteer firefighter.
He had a radio career spanning more than 50 years.
He spent 40 of those years at KBMW in Breckenridge.
He was also a news and sports contributor to KFGO.
Funeral arrangements are pending.