Father of U.S. Senator John Hoeven Passes Away
Funeral Will Be Held August 29 For The Longtime Minot Banker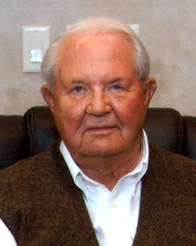 MINOT, ND — North Dakota U.S. Senator John Hoeven's father has passed away.
Jack Hoeven died Saturday at 87.
The longtime Minot banker is being remembered as a community supporter who served in numerous organizations and helped develop low-income housing for the elderly.
Hoeven helped build Minot's First Western Bank & Trust from a local start-up in 1964 to a full-service financial center.
His second wife just passed away on Thursday at the age of 86.
Her funeral will be held on Wednesday.
Hoeven's funeral is scheduled for August 29 in Minot.