Fargo Police Still Searching for Missing Pregnant Woman
She was last seen wearing a pink shirt, shorts and Nike slip-on sandals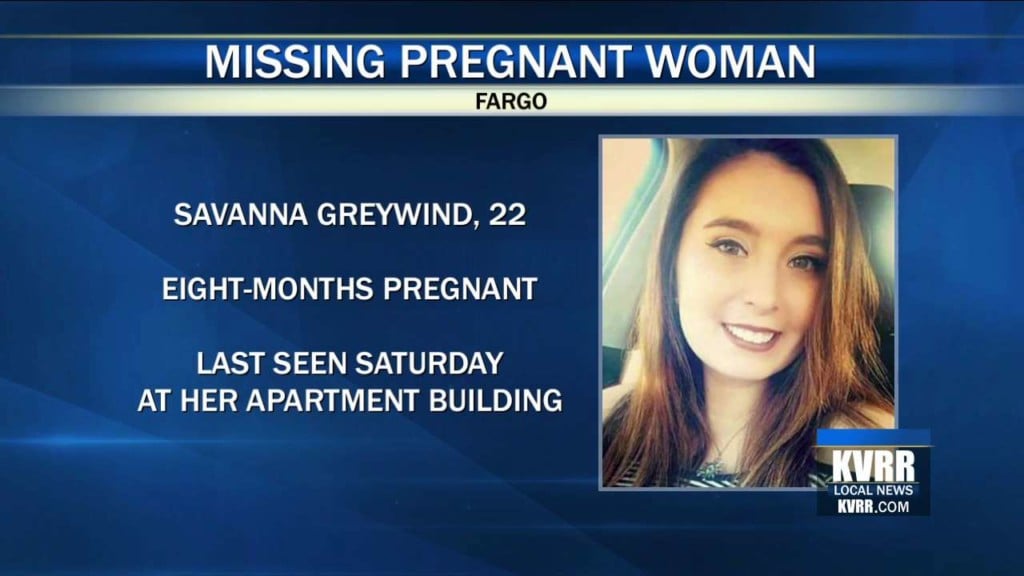 FARGO, ND — A pregnant Fargo woman is still missing and people are sharing messages of prayers on the Fargo Police Department Facebook post.
Savanna Greywind, 22, was last seen on Saturday at her apartment building in north Fargo.
Greywind is eight months pregnant.
She is five feet, four inches tall with brown hair and green eyes.
She was last seen wearing a pink shirt, shorts and Nike slip-on sandals.
She left behind her car and wallet.
The police department's post about the missing woman on Facebook has been shared 5,000 times all across the country.
If you have any information on Greywind, contact Fargo police.