Special Investigation Denied for Chancellor of North Dakota's University System
Mark Hagerott claims people tried to manipulate his office into influencing the 2016 primary election for governor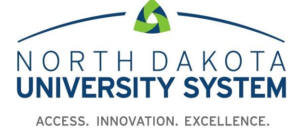 BISMARCK, ND — The North Dakota attorney general's office will not conduct a special investigation for the chancellor of the state's University System.
Mark Hagerott claims people tried to manipulate his office into influencing the 2016 primary election for governor.
He says he received multiple phone calls to disavow or fire former Gov. Ed Schafer after Schafer endorsed Doug Burgum over Attorney General Wayne Stenehjem.
Schafer was interim president of UND at the time.
Chief Deputy Attorney General Troy Seibel wrote to Hagerott late Monday to decline his request for an investigation, saying it was outside the scope of the office's role.