Second Suspect in Savanna Greywind's Murder Case Makes Court Appearance
Crews appeared in Cass County Court for her preliminary hearing with her lawyer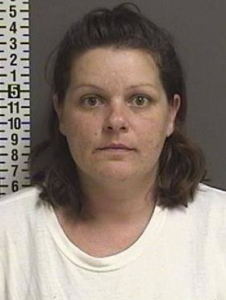 FARGO, ND — The second suspect in the murder and kidnapping of a Fargo woman has entered her pleas in the case.
Brooke Crews, 38, of Fargo, is pleading not guilty to conspiracy to commit murder, kidnapping and giving false information to officers.
Crews appeared in Cass County Court for her preliminary hearing with her lawyer.
Crews' boyfriend, 32-year-old William Hoehn is also charged in the case and is pleading not guilty.
Savanna Greywind, 22, was eight months pregnant when she went missing on August 19th, 2017.
Crews and Hoehn were neighbors of Greywind's and the expectant mother was allegedly last seen going into Crews' apartment.
Greywind's newborn baby was found in Crews' apartment days after Greywind disappeared.
Greywind's body was later found in the Red River.
During Crews' court hearing today, members of Greywind's family were also present.
Bail is set for each suspect at $2 million cash.
They are facing life in prison without the possibility of parole.
Crews' next court date is set for November 29th.
Hoehn's next date is set for December 6th.