"Real Men Wear Pink" Campaign Begins With "Maria's Journey" on KVRR
October is Breast Cancer Awareness Month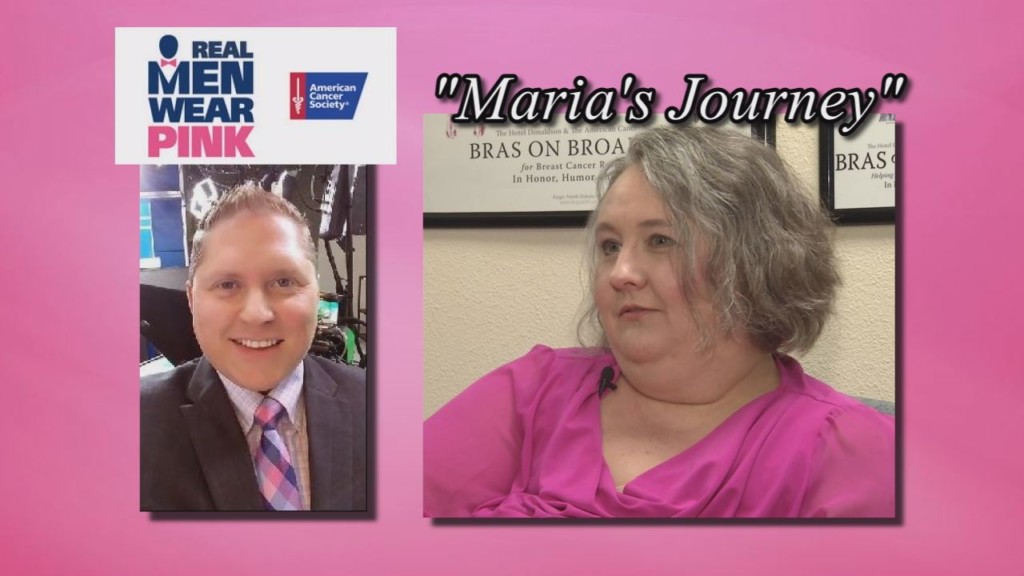 FARGO, ND — Maria Schmidt decided to make a career change and returned to college at UND only to have her plans interrupted by a breast cancer diagnosis at the age of 40.  Hear how she fought back, beat cancer and got her degree on KVRR Local News at 9.
October is Breast Cancer Awareness Month and you help fund American Cancer Society research and programs by giving to the "Real Men Wear Pink" campaign.
KVRR's TJ Nelson is one of the candidates raising money.  You can support his effort by clicking here.