Minnesota Woman, Convicted of DWI Due to Huffing, Has Conviction Overturned
DFE, the chemical found in cans of Dust-Off, was found in Chantel Carson's system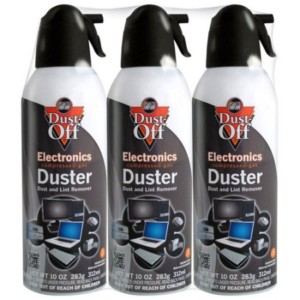 ST. PAUL, Minn. — The Minnesota Supreme Court has reversed the impaired driving convictions of a woman who was found slumped over in her car on three occasions after inhaling compressed air.
DFE, the chemical found in cans of Dust-Off, was found in Chantel Carson's system.
But the Supreme Court overturned her convictions because DFE is not listed as a hazardous substance under Minnesota's driving-while-impaired statute.
The majority acknowledged this decision means a driver who is dangerously intoxicated by DFE isn't criminally liable, but they say it's up to the Legislature to fix the law.