Ohio Man Accused of Sexual Abuse of Minot 8-Year-Old Sentenced
He pleaded guilty in March to gross sexual imposition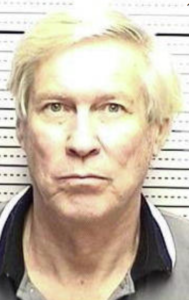 MINOT, ND — An Ohio man who fled to Thailand after he was accused of sexually abusing an 8-year-old boy in Minot has been sentenced.
Mark Rogers, 65, was sentenced to 12 years in prison.
Rogers had to be extradited to the United States from Thailand after he was charged in 2014.
He pleaded guilty in March to gross sexual imposition.
Authorities say one of Rogers' neighbors asked him to babysit the boy a few days a week.
Rogers was allegedly naked in the boy's presence and tried to get the 8-year-old to sleep with him.